Ever wondered what drives traffic for all the websites that seem to be doing so well? Perhaps you think they have some magic moves that you do not know. You would be wrong to think that, because all these successful marketers do, is to have a sound content marketing strategy. This means, that they have content that drives search traffic to their website and ensures lots of visits to their pages.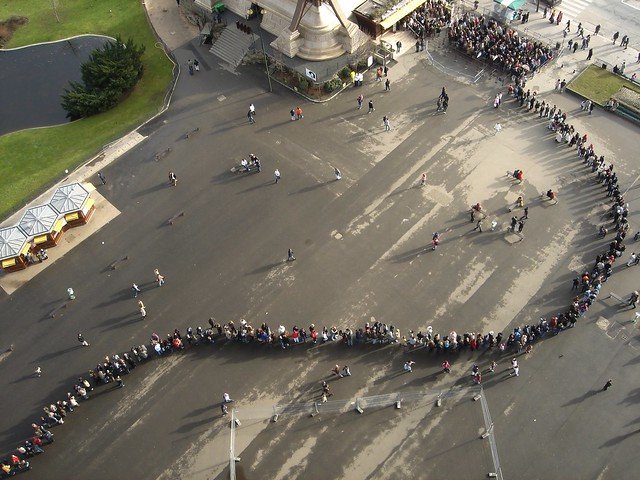 Survey shows only 49% of content marketers really take their strategy seriously. This may be because they do not have the appropriate tools to understand how their content and their individual pages are performing. Some type of content drives more traffic than others. If you try and find out the patterns in the type of content that sells, the one thing that really emerges from all of this is – pre-established content strategy. Excellent content marketing is possible when you have established a content strategy to drive traffic.
So What Does Drive Traffic?
Assuming you have great content on your website and it provides great value to people from all across the globe; it still needs some basic elements to help you build enough traffic to your website.
You will first have to study the keywords that are driving traffic and then ensure that these keywords are included in your content organically. Stuff the keywords and get penalized instantly. Have your content optimized for as many keywords as you possibly can. The next thing you should be worrying about is the backlinks. Your website should ideally have enough high quality backlinks to help it establish a reputation. Finally, your content should be relevant at all times. This is perhaps the most difficult of all things to do. How do you ensure your content is relevant? Simple, make sure that you keep updating the content as and when required. If you leave stale content on your pages, it will no longer offer value and therefore, will not be driving any traffic.
Why Should You Have Lots of High Traffic Keywords?
Strategy #1 Life would be so much simpler if you could just focus on a few high traffic keywords and optimize your content for them. This way, you would not have to put in a lot of effort into keyword optimization and content creation. That is true, but then you would be only getting a small percentage of traffic, with the rest of it goes to other competitors.
Strategy #2 On the other hand, if you choose to use several different keywords to drive traffic to your website, you would be having a greater share of keyword driven traffic to your website. If you get ranked, you will get even more traffic and that is exactly what you wanted in the first place.
How Do the Back Links Work in Modern world?
Don't ever try to buy backlinks Gone are the days when you had to buy backlinks using black hat SEO practices. In the modern day world, your back links have to be generated organically, using quality content
Build informative quality content Look at it this way, if you have a lot of valuable content, which is not only relevant but also very informative, it can add a lot of value to other people's work. This means, that they would willingly want to link to your content and share it with others. This generates high quality back links to your website organically and you will not be penalized. Instead, your ranking will continue to grow rapidly. So the more high quality content you post on your website, the more likely you are to get high quality back links. When your content provides more value, it will be shared more eagerly, receive more references and your website will get more back links.
So What Type of Content Should You Be Writing?
To make sure that your content Provides value to the end user Using data and case studies add credibility to what you are presenting. This does not mean that you have to be an absolute authority on the content you are creating. It only means that you have to research a tad bit more than you are used to. Offer a comprehensive list of resources and guides to your users, so that they can add to what you have already presented to them. Exclusive information that is not available elsewhere Lists and guides usually work very well and attract a lot of visits because people value this kind of helpful information. As an authority on your business, you can also give a unique perspective on the various issues associated with your business. Gives unique perspective This is also a very popular way of attracting readership, because uniqueness in content and value of your content will be greatly appreciated by all.
Tips for Writing Great Content
Select topics that remain evergreen This means, your topics should not only be current, but remain so in the long term. There is some useful information that does not get irrelevant with time. The challenge is to identify this information and present it in a way that it always appears to be current. Content, that is evergreen, will usually keep attracting people and build your reputation over time. It is also most likely to increase traffic to your page in the long term. The real takeaway is that crowd pulling content usually contains a lot of long tail keywords and is appropriately optimized for it. In addition to this, it is of very high quality and appears authoritative enough to generate a lot of back links. It is also evergreen and appears current, no matter how long ago it was created.
Understanding Analytics
Understand your website You may work and work on your content, but unless you understand how the traffic on your website is behaving, you are not likely to successfully pull off a content marketing campaign. To understand your website's statistics better, you need software that can help you map just how well your website and its individual pages are performing. Monitor your entire website's behavior from a single dashboard
Value you should expect from an analytics tool
SEO reports Along with all these features, you also have the option to generate SEO reports and see how your pages are doing vis-a-vis your selected keywords. This function will also allow you to add more keywords to your content and better optimize your website for search engines. Internal Traffic Flow You can get more information about your users, understand the flow of traffic through your website and see how you are performing vis-a-vis your website's goals. This is an extremely easy to use product and can be used by anyone who does not have a lot of technical acumen. Block certain harmful spam bots trying to steal your content You can also find out the location of each of your visitors. This could be relevant when you want to perform real time visitor tracking and get a live stats counter. How users interact with your website in Real-time Apart from giving detailed statistics of your website, including how many visitors you have had, what pages have been clicked on and how long do people stay on each page.
Are there any tools?
The software that is easy to install in your website and give you very detailed analytics, along with descriptive reports that help you devise better content marketing strategies. Owing to these reports, a lot of business owners have been able to devise better content marketing plans, understand which pages are working and which are not, optimize their content for the intended audience in a much better way and improve overall performance of the website. Since the information you get is in real time, you can take remedial steps without wasting much of your precious time. This will help you keep your website ranking high, and your users engaged at all times. The moment you see that users are showing low interest in a page or a particular section of your page, you can immediately remove or change the content and replace it with something that works better for your business.
Converting visitors to customers
When there are visitors on your website, you have to engage your visitors and convert them into customers. To do so, here are functions which should help you.
Click Heatmaps You can see click heatmaps, which pictorially represent a map of your website with the areas of each page, that have been visited the most, heated up. Just by looking at a heatmap, you will be able to analyze how each of your pages is performing Location of each of your visitors You can also find out the location of each of your visitors. This could be relevant when you want to perform real time visitor tracking and get a live stats counter ExtraWatch is a tool which can give you what you need to be successful. You can either download the free version of the software with very basic functionality here. Or get full version. Have you tried implementing content marketing strategy? If yes, was it successful? Do you agree with content of this article?